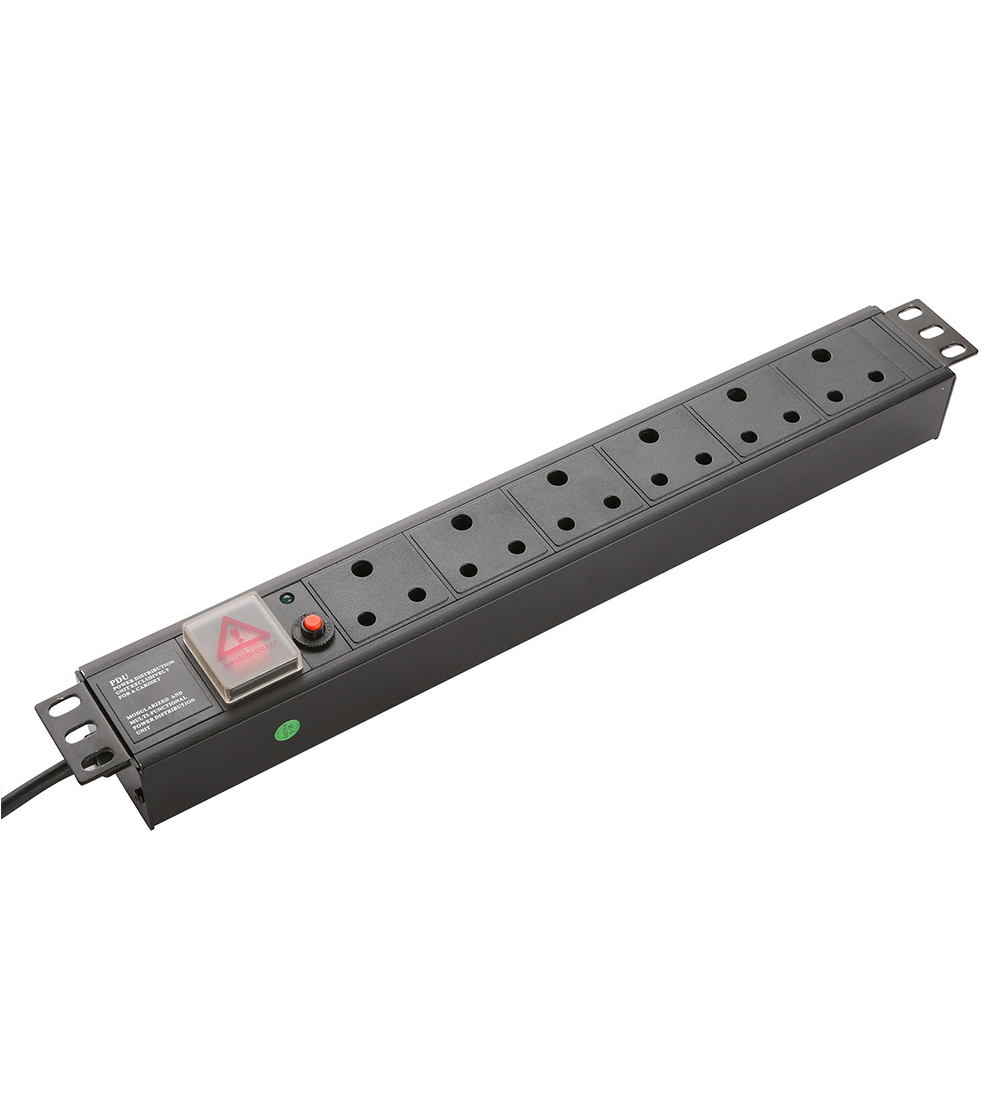 South Africa type PDU
1.19" South Africa type PDUs are horizontal and vertical installation are optional,output available are 4 to 8way2.Over 19" South Africa type PDUs are vertical installation ,output available are more than 8way3.Height 1.5U only 4.Cable length longer than 2M,more than 3×1.0mm25.Kinds of control function and protection function are optional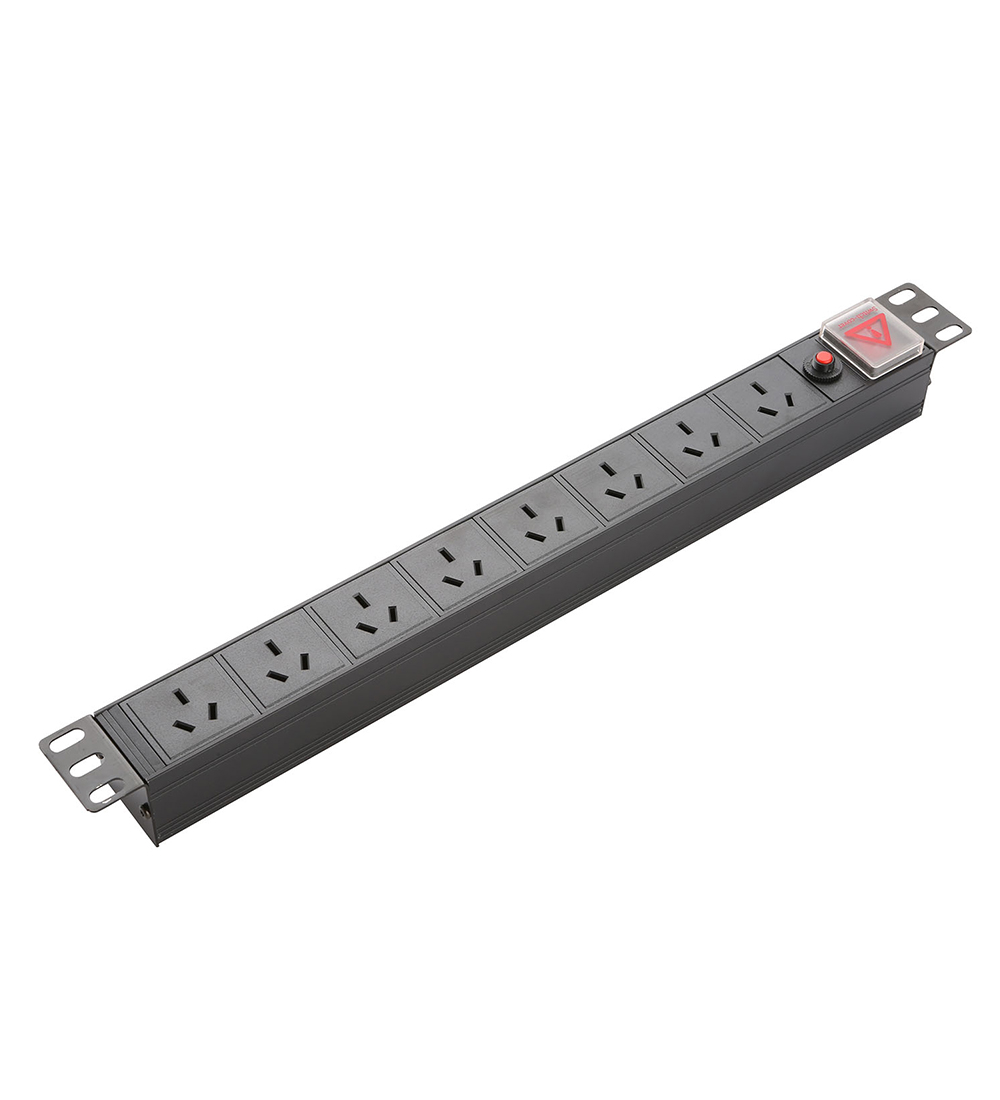 Australia type PDU
1.19" Australia type PDUs are horizontal and vertical installation are optional,output available are 4 to 10way2.Over 19" Australia type PDUs are vertical installation ,output available are more than 10way3.Height 1U and 1.5U are optional 4.Cable length longer than 2M,more than 3×1.0mm25.Kinds of control function and protection function are optional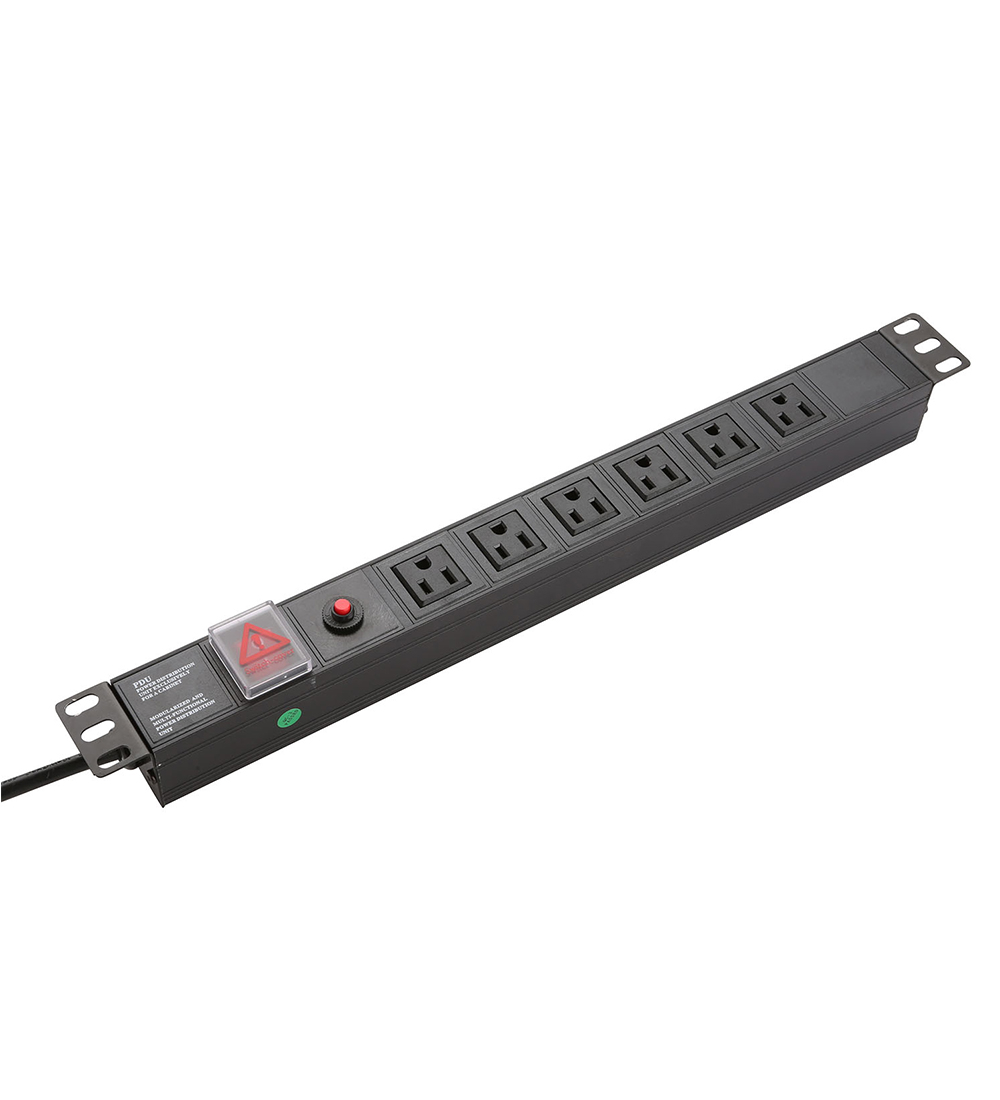 USA type PDU
1.19" USA type PDUs are horizontal and vertical installation are optional,output available are 4 to 8way2.Over 19" USA type PDUs are vertical installation ,output available are more than 8way3.Height 1U and 1.5U are optional 4.Cable length longer than 2M,more than 3×1.0mm25.Kinds of control function and protection function are optional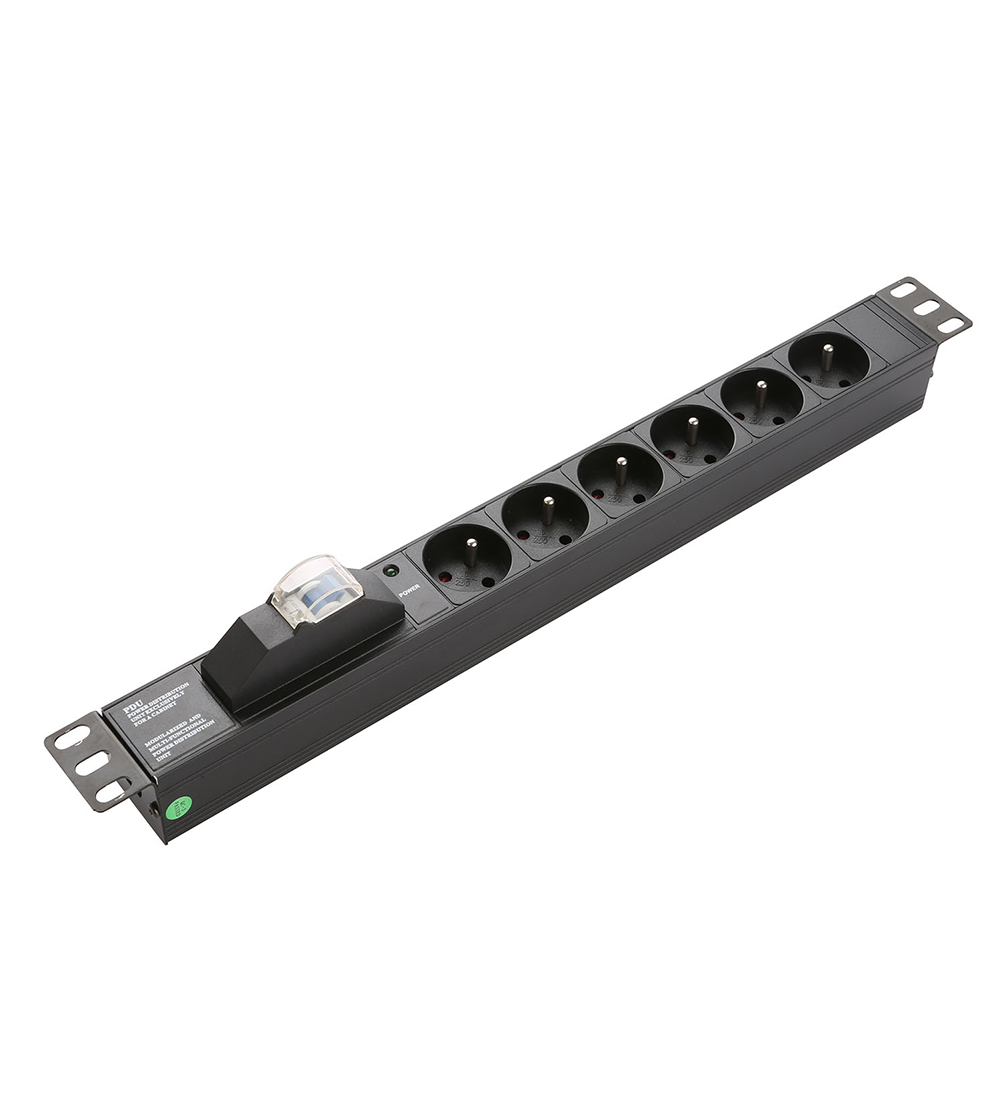 France type PDU
1.19" France type PDUs are horizontal and vertical installation are optional,output available are 4 to 10way2.Over 19" France type PDUs are vertical installation ,output available are more than 10way3.Height 1U and 1.5U are optional 4.Cable length longer than 2M,more than 3×1.0mm25.Kinds of control function and protection function are optional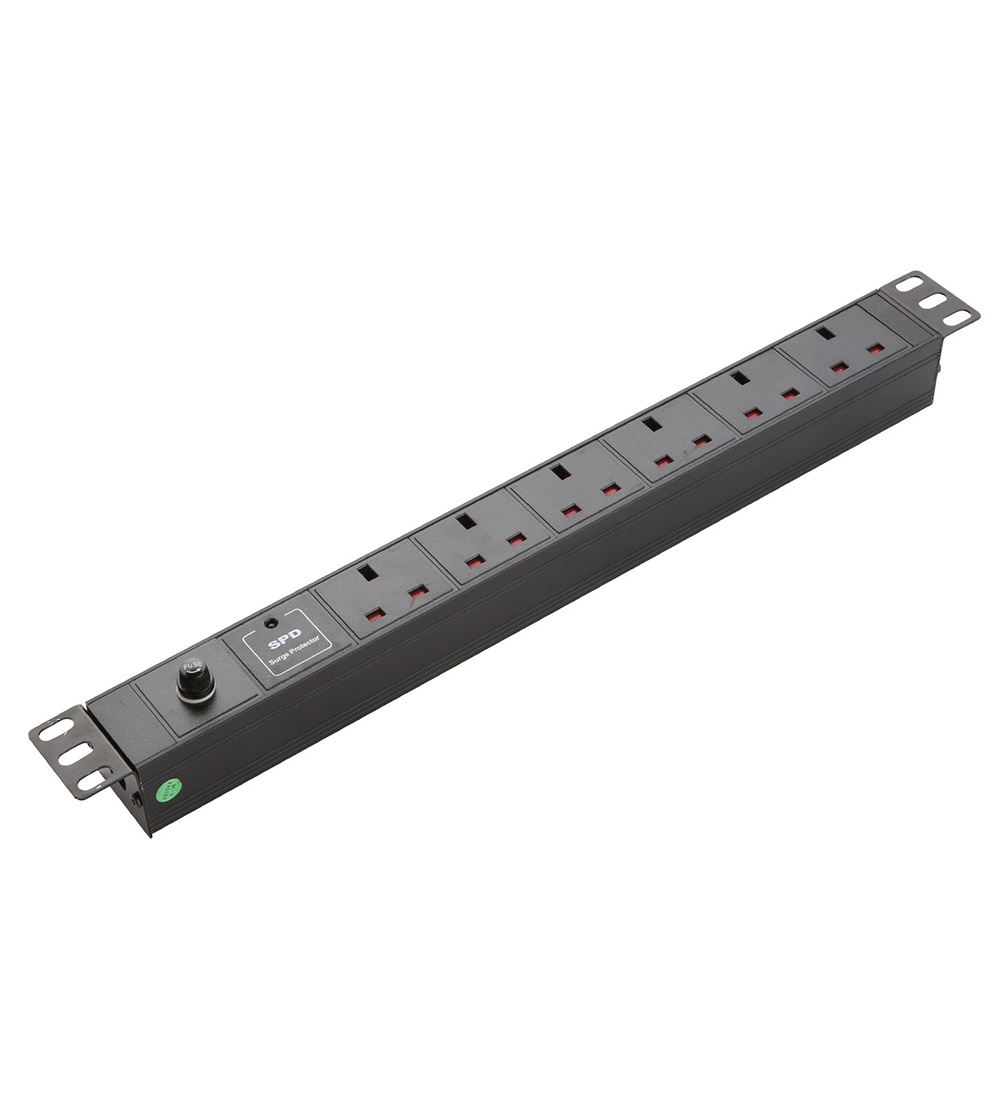 UK type PDU
1.19" UK type PDUs are horizontal and vertical installation are optional,output available are 4 to 8way2.Over 19"UK type PDUs are vertical installation ,output available are more than 8way3.Height 1U and 1.5U are optional 4.Cable length longer than 2M,more than 3×1.0mm25.Kinds of control function and protection function are optional


IEC type PDU
1.19" IEC type PDUs are horizontal and vertical installation are optional,output available are 4 to 11way2.Over 19" IEC type PDUs are vertical installation ,output available are more than 11way3.Height 1U and 1.5U are optional 4.Cable length longer than 2M,more than 3×1.0mm25.Kinds of control function and protection function are optional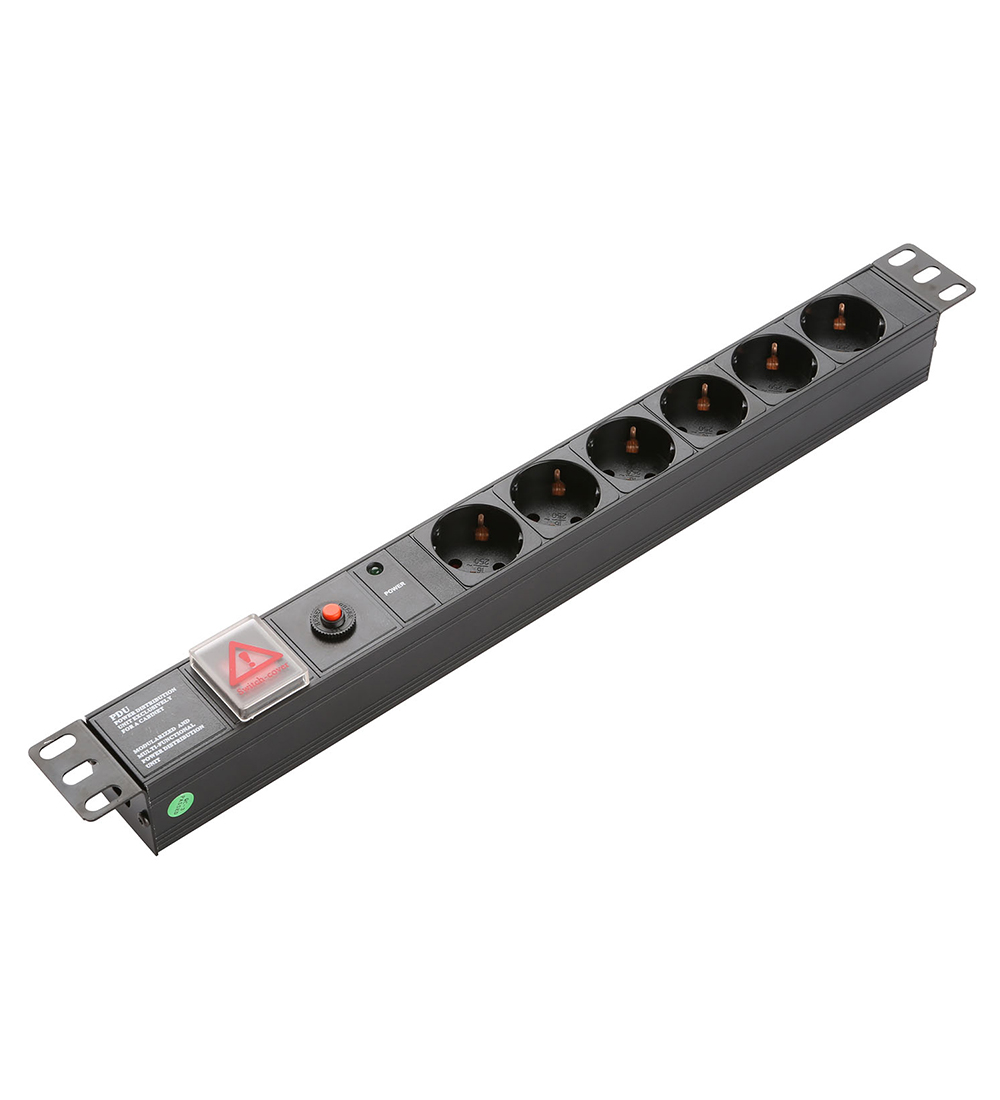 Germany type PDU
1.19" Germany type PDUs are horizontal and vertical installation are optional,output available are 4 to 10way2.Over 19"Germany type PDUs are vertical installation ,output available are more than 10way3.Height 1U and 1.5U are optional 4.Cable length longer than 2M,more than 3×1.0mm25.Kinds of control function and protection function are optional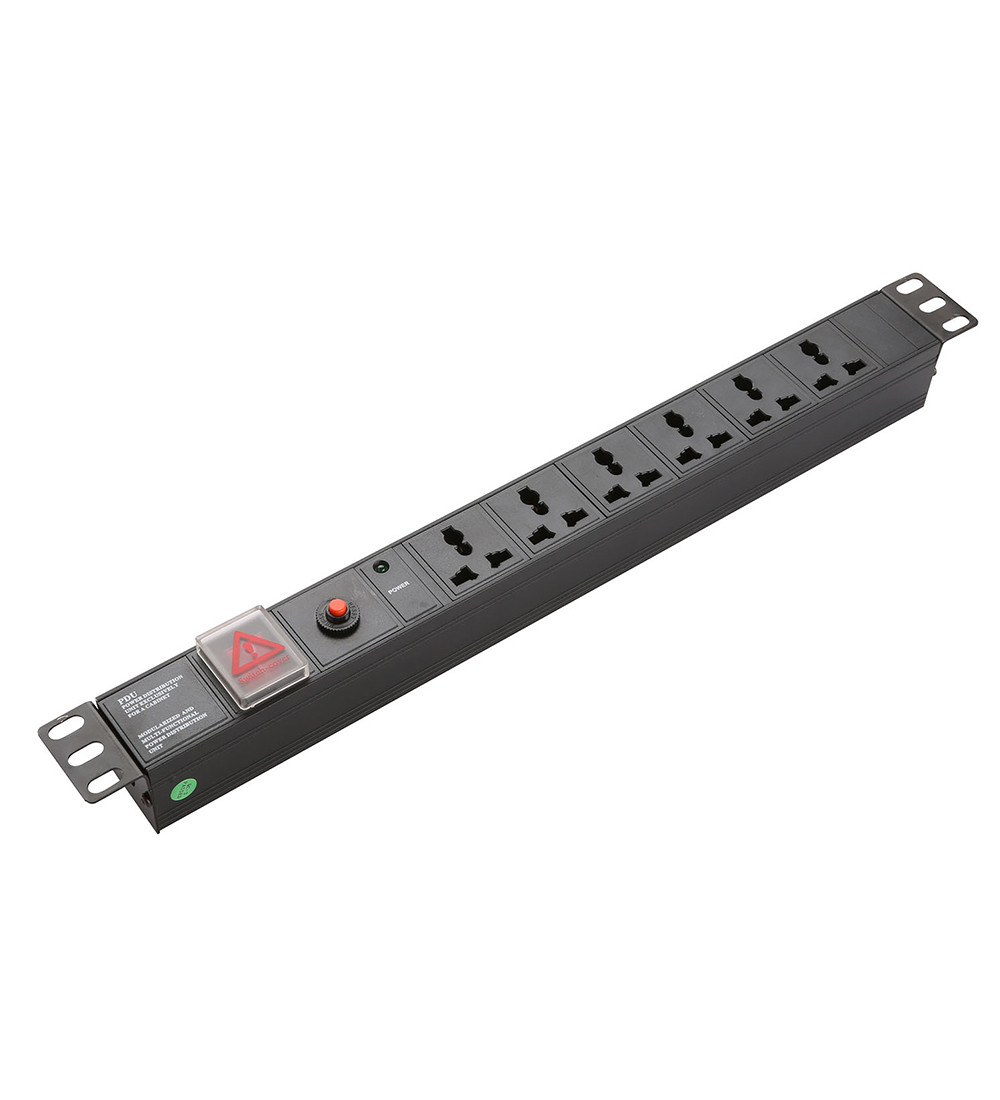 Universal type PDU
1.19" Universal type PDUs are horizontal and vertical installation are optional,output available are 4 to 10way2.Over 19"Universal type PDUs are vertical installation ,output available are more than 10way3.Height 1U and 1.5U are optional 4.Cable length longer than 2M,more than 3×1.0mm25.Kinds of control function and protection function are optional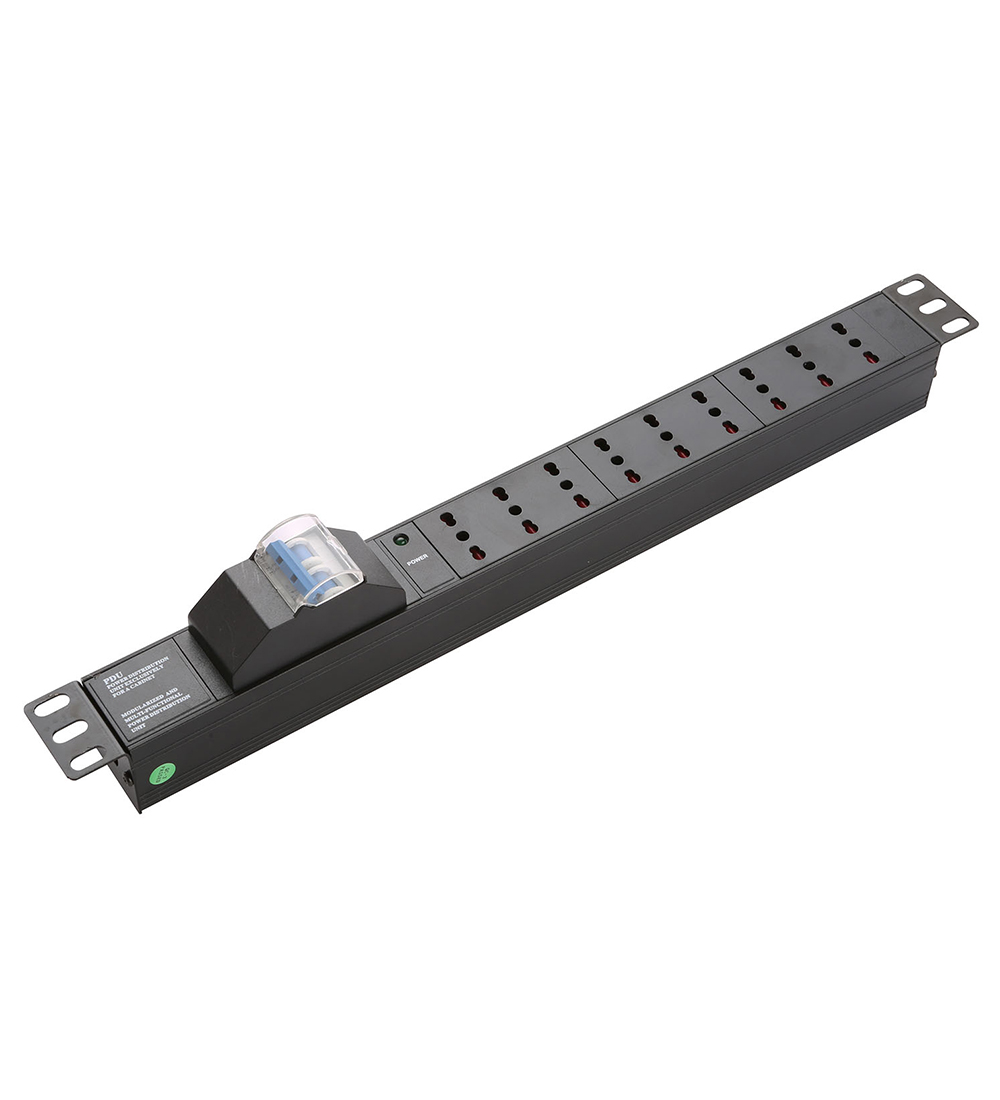 Italy
1.19" Italian type PDUs are horizontal and vertical installation are optional,output available are 6 to 12way2.Over 19"Italian type PDUs are vertical installation ,output available are more than 12way3.Height 1U and 1.5U are optional 4.Cable length is 2M,3×1.5mm2,other length optional5.Kinds of control function and protection function are optional

P
ower
D
istribution
U
nit (PDU)
What is a power distribution unit (PDU)?
A power distribution unit (PDU) is a device for controlling electrical power in a data center. The most basic PDUs are large power strips without surge protection. They are designed to provide standard electrical outlets for data center equipment and have no monitoring or remote access capabilities. More advanced PDUs provide real-time monitoring and remote access capabilities.
PDUs manage and distribute electricity and are normally installed directly onto a rack. The power source could be alternating current (AC) or direct current (DC). It can come from an uninterruptible power supply, a utility power supplier, or a generator or other secondary power source. PDUs are also designed for power requirements that are typically much larger than home or office power strips and surge protectors.
What do PDUs do?
PDUs do essentially the same job as power strips: They supply power to multiple items at once. Data centers and other industrial environments cannot plug all their devices into one power supply. There are just too many of them. Instead, PDUs distribute power to multiple devices, including servers, computers, networking and storage devices, and telecommunications equipment.
One PDU typically can provide power for up to eight devices simultaneously. PDUs can be mounted in equipment rack enclosures to supply power to rackmountable IT equipment, such as servers, switches and routers.
These power units can also provide in-depth power management and remote monitoring. For example, data center infrastructure management equipment can take measurements of a PDU's power consumption to calculate power usage effectiveness or other statistics.
Each PDU can handle larger amounts of energy than an ordinary power strip, depending on the manufacturer and model. They typically provide power to multiple equipment racks.
What are the different types of PDUs?
Power distribution units come in rackmount, floor-mounted, cabinet and portable form factors:
1.Rackmount PDUs mount directly to an equipment rack. They can control and monitor power to specific servers, switches and other data center devices and assist in balancing power loads.
2.Floor-mounted PDUs provide an alternative to a facility's primary power source and data center equipment racks.
3.Cabinet PDUs are units that have main and individual circuit breakers and power-monitoring electrical panels. These are used when an organization needs to provide power for multiple racks with multiple high-current
4.Portable PDUs are portable, nonmounted devices meant for consumer use in homes and offices.
Choosing a PDU
Before installing a power distribution unit, an organization must decide on the type of PDU it needs. Specs to look at and questions to ask vendors and distributors when making this decision include the following:
●Where is the PDU being installed? Will it be mounted on a rack, placed on the floor or in a cabinet? Or does it need to be portable? Is it being mounted vertically or horizontally?
●What type of input power is needed? Is it AC power or DC? Is it rated for the common voltage -- 120, 240 or 330 volts -- used in the organization's country?
●How much power does the equipment need? The total power needed by equipment connecting to the PDU cannot exceed the unit's maximum load rating.
●How many outlets are needed? A PDU with more outlets than needed should be chosen in anticipation of future needs.
●What sort of plugs are needed? Some PDUs may offer a mix of outlet types to match the plugs on the various devices that connect to them.
●Are other features needed? Organizations with complex environments likely need in-depth monitoring, which requires an intelligent PDU. The specific type depends on the features an organization needs.
Installing a PDU
The specific steps involved in installing a power distribution unit may differ depending on the type of PDU. A general installation of a rackmount PDU includes the following steps:
●Align vertical-mounting brackets.
●Attach the brackets to the PDU.
●Connect the power cord.
●Route and secure the cord to its power source.
●Secure the power cord with cable straps.
●Connect the servers or rack devices to the outlets on the PDU.