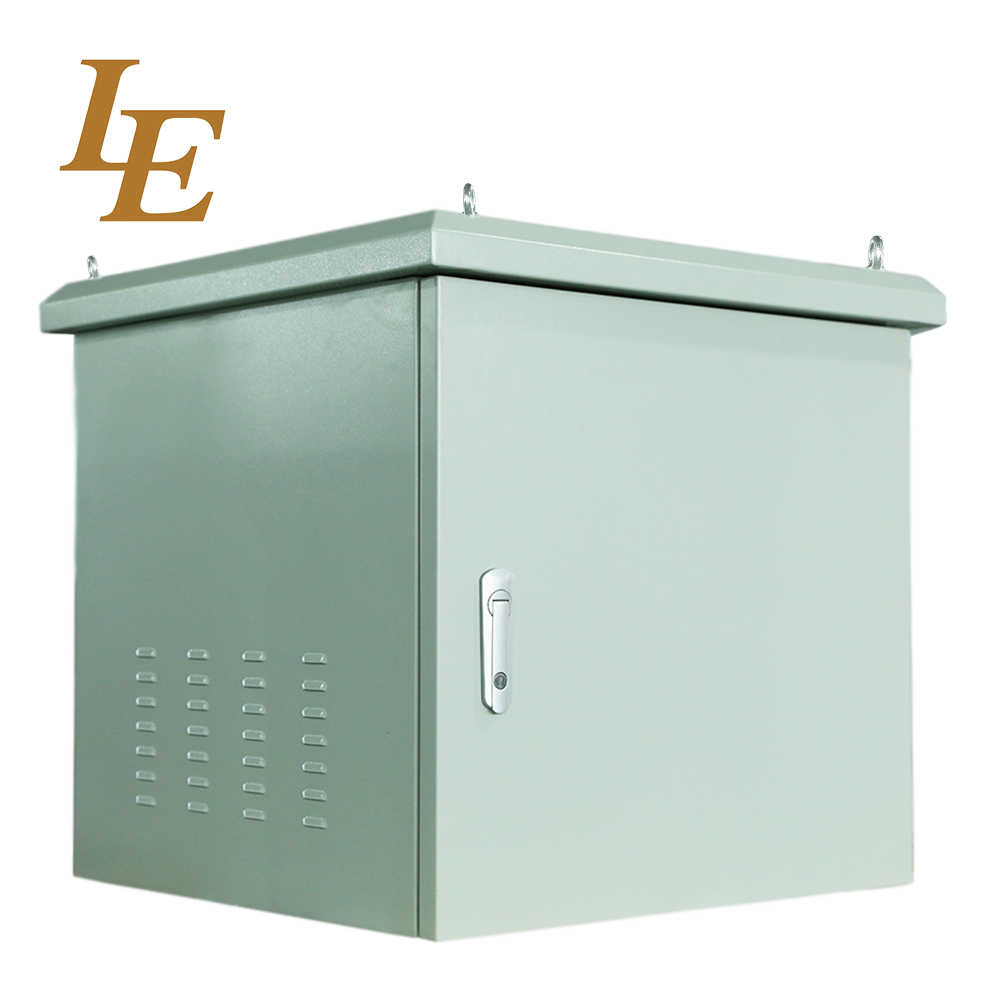 OW
1.Strong and stable framework of cabinet, which has the mounting holes2.The side panel and rear panel are the double-panel designed, the panels are fixed by the bolt from the inner.3.Between the inside and outside side panel has the inter space , which provides the channel to ventilate and support the enclosure internal heat exchange, and also can reduce the influence of the sunlight illumination4.The roof panel has the awning all around stretches out to keep from the rain, the bottom of awning have holes to keep the integrity well ventilated, which guarantees the air exchange.5.The bottom have cable entrance with rubber ring 6.The enclosure is the 19" structure, also can install the mounting panel7.The top loaded with fans to ventilate, two sides panels have the blind holes to output heat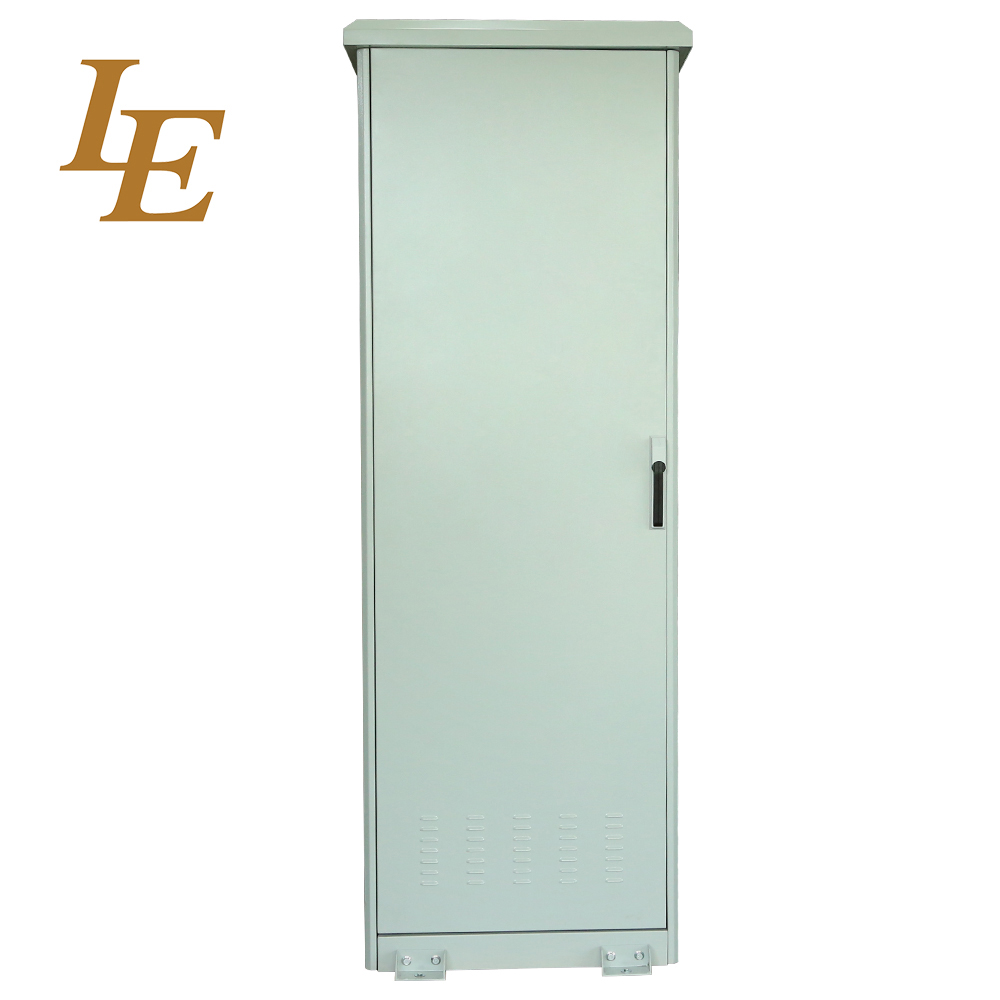 IP65 Cabinet
1.Strong and stable framework of cabinet, which has the mounting holes2.The side panel and rear panel are the double-panel designed, the panels are fixed by the bolt from the inner.3.Between the inside and outside side panel has the inter space , which provides the channel to ventilate and support the enclosure internal heat exchange, and also can reduce the influence of the sunlight illumination4.The roof panel has the awning all around stretches out to keep from the rain, the bottom of awning have holes to keep the integrity well ventilated, which guarantees the air exchange.5.Luxury lock with three points bolted on the front door more security , side panels and rear panels are fixed by screws6.The bottom have cable entrance with rubber ring 7.The enclosure is the 19" structure, also can install the mounting panel8.The top loaded with fans to ventilate, two sides panels have the blind holes to output heat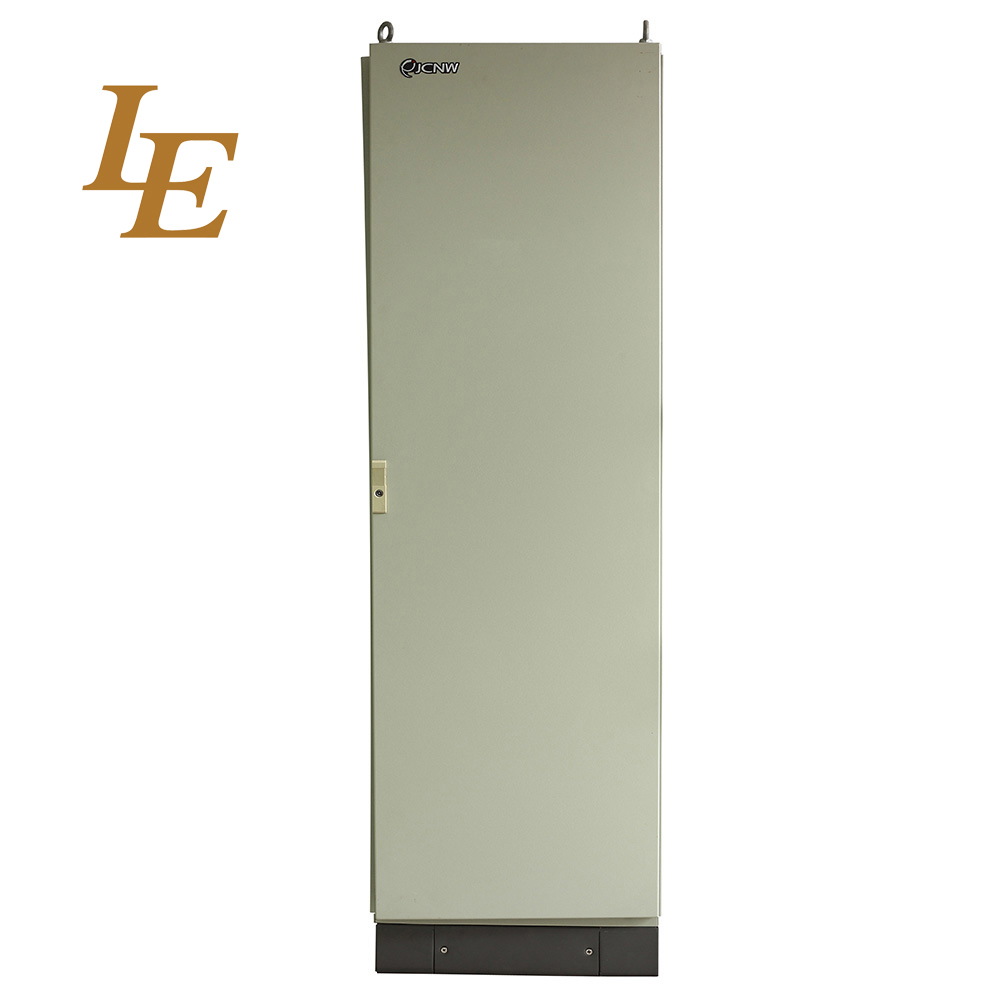 TA
Stable structure, precise dimension, capacious inner mounting space;Strong frame made of nine-folded profiled, with the mounting holes (integrated size :25mm) on the profiled frame;Front door can be opened to 130 degree, which can be opened from left or right side; with 4 pc eye bolt on the top;Luxury lock with three points bolted on the front door; side panels and rear panels are fastened by screws, which are easy and convenient to install;All-round polyurethane gasket between door and frame, which assure the good sealing performance, and get to IP55;The bottom has 3sectional panels, which can be moved freely and easy to enter cable;M8 earthling pole mounted on the body, mounting panel and door;The whole inner mounting panel can be adjusted forward and backward;The plinth with 100mm height (optional 200mm);Apply to mount various industrial components, controlling equipments and cable wwwment;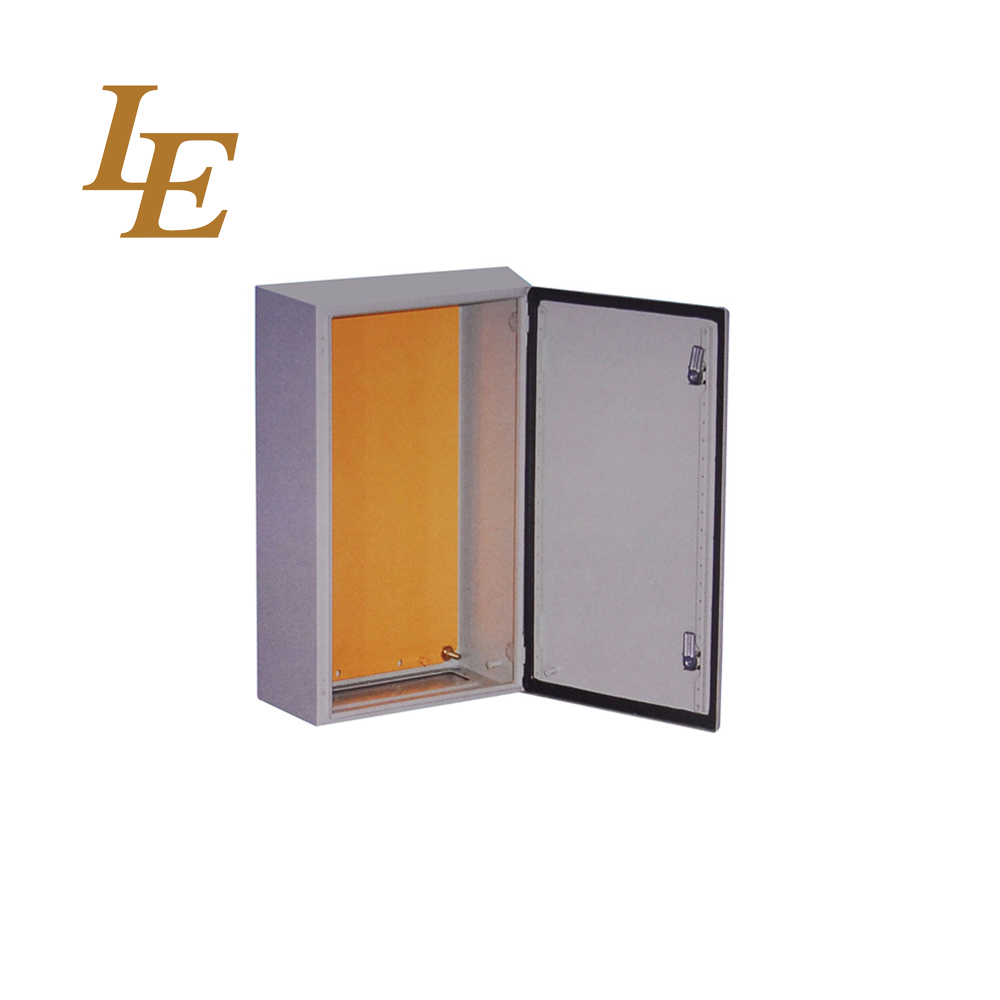 CA
Stable structure, precise dimension, capacious inner mounting space;Cold rolled steel welded frame with strong structure;Multi-folded periphery of enclosure to keep water or dust out of cabinet;All-round polyurethane gasket near the protect slot with dustproof and waterproof;Front door can open to 110 degree, from left or right; Adjustable mounting panel inner the enclosure;Cable entry with cover on the bottom;sealed rings protection;M8 earthling pole on the body, mounting panel and door;Mounting bracket on the rear part of enclosure, which make the enclosure installing easily;Lock for front door with good seal performance;Apply to mount various industrial components, controlling equipments and cable wwwment;

Outdoor Cabinet
Outdoor cabinet is a kind of outdoor cabinet, which is directly under the influence of natural climate, made of metal or non-metallic materials, and does not allow unauthorized operators to enter and operate the cabinet. It is provided for wireless communication sites or wired network site workstations. Outdoor physical working environment and safety system equipment.
It is suitable for cabinets installed in outdoor environments, such as roadsides, parks, roofs, mountainous areas, and flat grounds. Base station equipment, power supply equipment, batteries, temperature control equipment, transmission equipment and other supporting equipment can be installed in the cabinets or reserved for installation of the above equipment The space and heat exchange capacity can provide reliable machinery and environmental protection cabinets for the normal operation of internal equipment.
Outdoor cabinets have specific requirements to stand up to the elements and the threat of vandalism or theft.
Benefits of network cabinets
1.Optimize the structure of a server system: The network cabinet is usually a frame containing a tall, spacious, breathable structure, and can accommodate a variety of different devices in the same place. according to the relatively scientific layout. This helps keep the server system's hardware devices organized in an organized manner, thereby maximizing the use of floor space. For large-scale server systems, network cabinets can also be installed side by side in long rows, when teams are called server assemblies,
2.Better cabling management: A good quality network cabinet will be designed to make cabling system management easier and more efficient. You can set up hundreds of power cables, networks, and more through these brackets while maintaining a secure, neat, and organized way.
3.Delivers efficient cooling: Keeping network devices cool to optimize overall performance is often a major challenge for any data center, and network cabinets. is a device designed to support this task. The design of the network cabinet will be optimized so that the airflow can be easily circulated from the inside out and vice versa, and can also be equipped with a cooling system, mainly a cooling fan, and other cooling devices as needed depending on actual requirements.
4.Security support (physical): Network cabinets are usually made of hard metal and have a lock to limit unauthorized acts on the internal hardware equipment system. Besides, the closed network cabinet has a door that also helps prevent accidental or intentional collision with the power button or cable, which can cause unfortunate incidents.
Selection of the Outdoor Cabinet
When selecting an outdoor cabinet, mainly consider the factors such as capacity, parts performance, protection performance, engineering installation performance, ventilation, and heat dissipation. These factors help to select a reliable outdoor cabinet at the initial stage of network device deployment to ensure that the device runs reliably.